From idea to product launch on the shelf.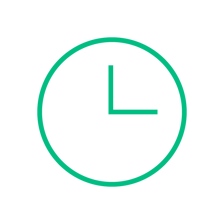 Make fast and reliable decisions
Access the information you need to decide – fact-based, future-proof and fast
Reduce downtime at your own site by using our test centers
Let our experts find answers to your challenges
Receive well-structured lab data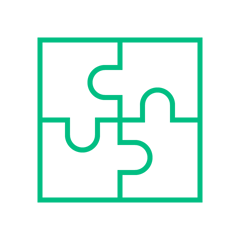 Find a holistic solution that fits you
Consider your options from various angles
Open up new possibilities thanks to our packaging development expertise
Review your entire packaging system
Trust us to take responsibility – from idea to product launch on the shelf
Benefit from independent consulting
Pick services that meet your needs
Take advantage of our industry partners throughout the value chain
Explore solutions and decide upon machines later
Benefit from our dedicated team that strives to stay ahead of the game
WE SUPPORT YOU IN EVERY STEP OF THE WAY ON YOUR JOURNEY TO SUSTAINABILITY
I need to make my packaging more sustainable. Which steps do I need to take to get there?
360° Workshop
Do you want to switch your packaging to a more sustainable alternative, but don't know where to start? Are you looking for additional resources, expertise and guidance? Our 360° workshop is the right choice for you!
With our 360° workshop, we'll help you to strip back the complexity and accelerate your journey to sustainability. Together, we will …
gain a holistic perspective on your specific sustainability challenge
analyze your requirements
determine the key pillars of sustainable packaging
define relevant work packages
support and guide you thanks to our experienced facilitators
Your Benefits
Complete understanding of all your requirements, including technical, regulatory and recycling requirements
Detailed plan of action from initial ideas to your product being launched on the shelf
Benefit from the perspective of a third party with decades of packaging experience
Tap into our international experience and presence in more than 30 food and pharmaceutical segments
Profit from specific know-how thanks to Syntegon's network of external experts
What will my packaging of the future look like?
Innovative Packaging Development
Simply switching from your existing packaging material to a sustainable alternative doesn't always do the job. Even if you end up requiring a completely new packaging concept – talk to our experts.
With our packaging development service we help you to …
determine relevant factors for the creation of your envisioned packaging
create new packaging concepts ranging from initial ideas and drafts, digital mock-ups up to physical samples for your marketing department to evaluate
find a selection of suitable materials and – if required – make a supplier recommendation
develop the entire packaging process from primary packaging to palletization
get a comprehensive quote for the entire line
Your Benefits
Expert know-how dedicated to your challenge
Packaging concepts that reflect your marketing needs
Sustainable packaging approach that runs on your machinery
One point of contact for the entire project
With so many sustainable materials to choose from, which one is right for me?
Material Knowledge
Paper-based materials, mono-material films, bioplastics, recyclable materials, compostable packaging and biodegradable plastics: It's easy to get lost in all the definitions and different terminologies. Let us guide you through to find the packaging material that suits you.
In our material consultation we focus on …
giving you expert insight into sustainable packaging materials
translating your product requirements into material recommendations
examining and recommending suitable material solutions and – if necessary – material suppliers
explaining and considering end-of-life options for your packaging (recycling, composting, biodegradation)
Your Benefits
Guidance in your choice of a material with optimized performance
Understand how materials comply with specific regional waste regulations
Independent material recommendation for your product and your machinery
Profit from our experience in running sustainable materials as well as our expansive network
I have already picked a sustainable material. Will it really work with my equipment, packaging type and product?
Machinability
Packaging materials respond differently depending on the application. What runs smoothly on a horizontal flow wrapper could behave differently on a vertical bagger. Our machinability service helps you to evaluate your material choice for your application.
Our machinability service confirms whether your material choice is the right one for you. We will …
perform tests in our labs, our machine centers or on your equipment
analyze process-specific material characteristics
characterize mechanical material properties that are needed for your application
define optimized process parameters
perform FAT and SAT for the new material
evaluate the quality of your final packaging
Your Benefits
Reduce machine downtime by using our fully equipped test centers
Access expert know-how and modify test machines for optimized results
Evaluation of the quality of your packaging processes and equipment
Transparent and full documentation
Evaluation of machine set-up and recommendation of modifications
How does the material I selected for my product perform on the shelf?
In-depth Material Analysis
To explain how your material will perform on the shelf, we scientifically evaluate and analyze each and every detail of your packaging.
We perform in-depth material analyses tailored to your needs, including …
detailed analysis of the composition of packaging materials
thermal characterization of packaging materials
investigation of sealing behavior when applying different sealing technologies
storage and transportation tests
tightness tests
tests for specific packaging features, such as valve and fittings compatibilities
determination of barrier properties
Your Benefits
Scientific material expertise combined with application know-how
Independent material and packaging analysis
Tests tailored to your products and requests
Comprehensive and transparent test report
Discussion and knowledge exchange with our experts at eye level
How can I optimize my current packaging process?
Troubleshooting & Optimization
Are you no longer satisfied with your machine and packaging performance? Do you want to optimize your production? We are here to help!
Machine or materials – we take care of your headache and find solutions. We will conduct …
an investigation of your packaging processes
on-site analyses with Syntegon experts
material property comparison tests and material recommendation
recommendations to modify and optimize your packaging process
Your Benefits
Understand how to optimize your packaging process – save time and money
Achieve results quickly with our expertise as a world-leading packaging specialist
Trust in consistent packaging quality
Receive detailed and transparent documentation
Does my packaging comply with my intended waste treatment method?
End-of-life Analysis
Waste treatment options vary regionally and determine your packaging. Find your optimum end-of-life proposal for your specific product – together with our experts and our network of partners.
Depending on your product and your requirements, we perform end-of-life analyses, such as …
analysis of treatment options based on your current packaging
assessment of end-of-life possibilites (recyclability, compostability or biodegradability)
selected end-of-life certifications
recommendations for material optimization
Your Benefits