Syntegon Technology, who was already a member of the working group, was recently voted to the Steering Committee of the Open Serialization Communication Standard (Open-SCS) group. Joint goals include the fight against counterfeiting, spread of product safety and the establishment of interoperable interfaces for the implementation of adequate serialization solutions. Syntegon´s open interface approach and long-standing experience with projects in Food and Pharma will bring benefits to the Steering Committee.
– Syntegon Technology was elected into the Steering Committee of Open-SCS working group
– Version 3 of Packaging Serialization Specifications has been published on the Open-SCS web page
– Also OPC UA Open-SCS Companion Specification (Release Candidate) and the Version 2 of Open-SCS Use Cases are available now
– In short time the newest Open-SCS Job Order Specification will be published too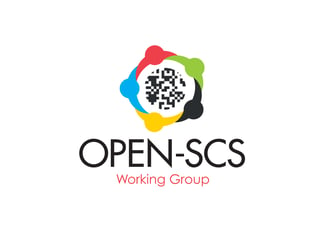 In January 2021, the latest versions of different specifications were published at https://www.open-scs.org/documents/ and are available for download. With this specifications, hard- and software providers are able to design Open-SCS based products. Because Open-SCS is an OPC UA based standard, an integration within a short time is possible. Questions concerning technical issues will be answered by the technical experts of the working group.
After the successful design, pre-testing as well as certification are provided by the working group. Benefits for customers around the globe are clear: they can trust a proven interface standard and there is no lock-in-effect. This means that purchasing solutions from different suppliers is no show stopper anymore. They can select the best product of its type to get the best solution for each area of application in different levels and they can optimize existing systems.
"The progress we have made together with the working group within the last 12 months are highly appreciated at Syntegon. We are happy to be able to offer the Open-SCS interface to our customers as one of the first suppliers globally. If a supplier is not part of the working group and is thinking about if it is worth it, we can highly recommend to join" says Matthias Heinrichs, Head of Sales and Global Product Management at Syntegon.
"Syntegon´s clear confession to our mission and the activity during the first year of membership were the reason to elect Syntegon into the Steering Committee. We are looking forward to further implement the new specifications and to develop further use cases for convenient and smooth Track&Trace systems together. And we are very happy about the positive views and experiences of Syntegon with the working group, of course" Marcel de Grutter, Chairmann of Open-SCS, finalizes.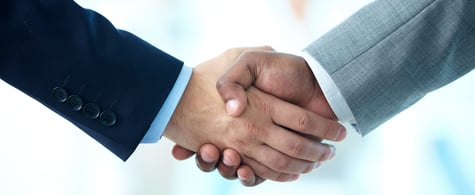 About Syntegon and Open-SCS
Syntegon, formerly Bosch Packaging Technology, has a wealth of expertise and knowledge in the area of Track&Trace: the company not only manufactures machines and equipment for serialization and aggregation. The company also offers the corresponding software for level 3, line management and master data solutions, as well as a comprehensive Industry 4.0 portfolio and solutions beyond classical Track&Trace like SODA (Single Object Data Acquisition). Based on decades of experience, Syntegon has had numerous successful serialization projects across the globe, not only in Pharma but also in automotive industry and others.
The OPEN-SCS Group, initiated in 2014, define, publish and maintain an OPC UA based standard and companion documents for the integration of serialization solutions. The mission statement of the working group is to "allow functional interoperability of serialization solutions in order to seamlessly integrate the operations and business processes across organizations and regulatory bodies, aligning with other industry groups and standards whenever appropriate." Apart from suppliers of machines and software solutions, the group also includes consulting and producing companies.