Production efficiency and process automation
In the food and pharma industries, cutting costs is a major driver, albeit for different reasons. Fierce competition, powerful retailers, and more rigorous regulations are the driving trends. Not only Covid-19 vaccines have shown how fast a market entry of new products can be. Our experts are there to support you in achieving high efficiency, quality, and delivery performance of your pharmaceuticals and food products. Our solutions ensure optimal TCO and a rapid time to market. Moreover, our technologies and services help you react quickly and flexibly to changing market conditions.
Taking production efficiency to a new level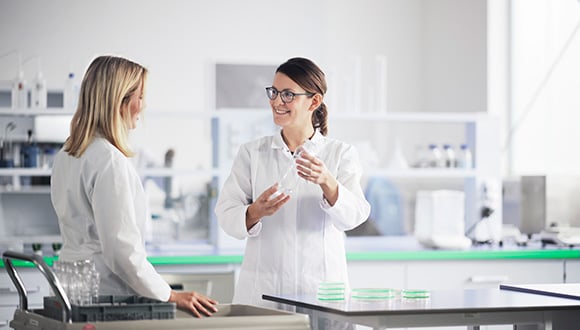 Efficient time to market
---
Fast time to market requires lean processes. The food industry, for example, is facing an increasing demand for smaller pack sizes and lifestyle-oriented, sustainable packaging, while the pharmaceutical industry is aiming at smaller batch sizes and more personalized medicine. In the Syntegon test centers or laboratories, you can analyze new packaging materials, test new processing and packaging equipment to facilitate fast and safe scale-up processes.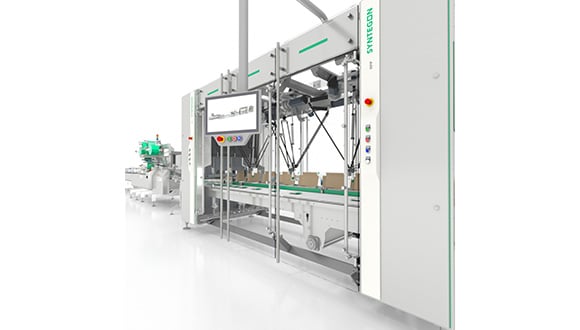 Robotic automation
---
Packaging and processing automation is a fast-growing trend. Especially during the Covid-19 pandemic, many manufacturers started replacing manual work with fully automated solutions. In the food industry, pick-and-place robots help to reach production targets at high efficiency and quality levels. Pharmaceutical producers also rely on robotic process automation to reduce contamination risks, increase output rates, and increase time to market of new medicines.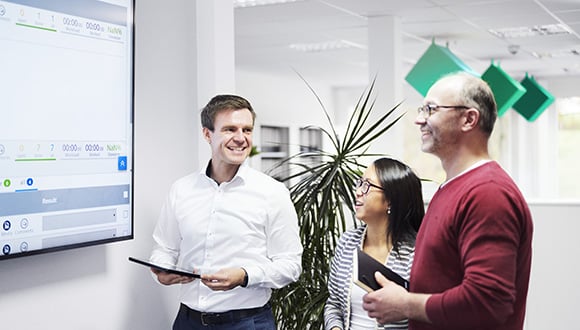 Efficient and reliable manufacturing
---
As a full-service provider, Syntegon delivers integrated end-to-end solutions and services for a high reliability along the entire lifecycle. Our food specialists will seamlessly integrate our modular machines into entire processing and packaging systems, while our pharma experts are happy to provide support from feasibility studies to turnkey solutions along the entire value stream. Moreover, our service portfolio covers equipment and process-related services, from OEE optimization to fully digital solutions.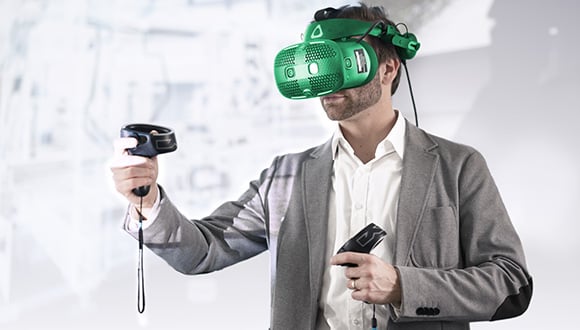 Digitalization @Syntegon
Digital Shopfloor Solutions enhance your operations and maintenance activities and thus increase the manufacturing performance and flexibility of your machinery.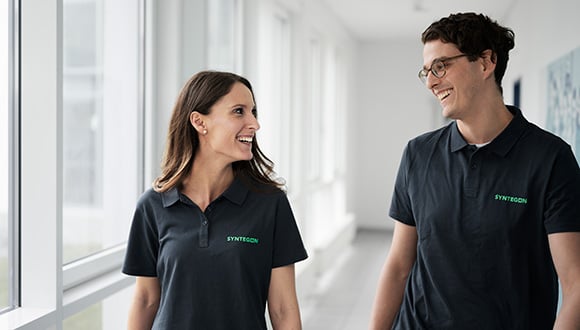 Expertise in Food & Pharma
Syntegon combines long-standing expertise in the food and pharma industries with a solid base of automated robotic solutions, reliable manufacturing processes and easy scale-ups. Our techologies and services enable you to boost production efficiency along the entire value stream.
Processing & packaging solutions
Processing and packaging for a better life. With more than 64,000 machines installed and 150 years of experience, we are your go-to global partner for food and pharma processing and packaging.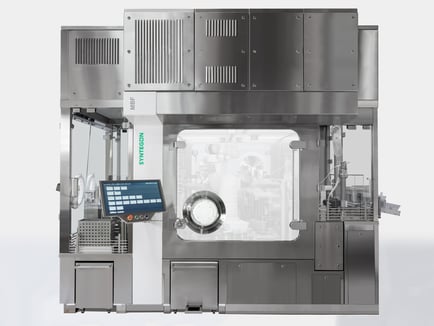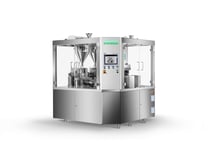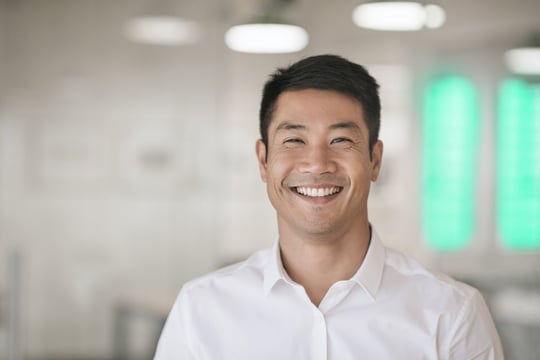 Interested in production efficiency & process automation?
Reach out to our experts.

Are you looking for advice on boosting your production efficiency or do you plan to automate your packaging process? Get in touch with our experts!