Safe processing and packaging solutions
Your requirements + our solutions = maximum safety
Syntegon stands for quality and long-lasting technologies. We are not only aware of the most recent safety and regulatory requirements; we implement them right into our technologies. Thorough risk and safety management processes are part of our daily routine. Food packaging requires attractive designs to win new customers. Hygienically designed packaging solutions prevent product contamination and ensure high quality products. Pharmaceutical processing and packaging solutions are geared towards maximum operator, product, and patient protection. Syntegon caters to all these safety needs.
Safe and smooth operations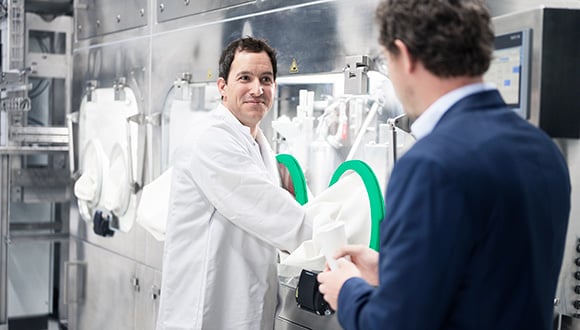 Product safety for high-quality food products
---
We don't cut corners when it comes to product and consumer safety. We focus on processing safety to prevent bacterial contaminants and allergens in food products. Our hygienic stainless-steel open frame designs, clean surfaces, and clutter-free work areas support you in achieving the highest hygiene and sanitary standards. Your customers profit from a carefree use and an additional extended shelf life – and you can increase customer loyalty with ultimately safe products.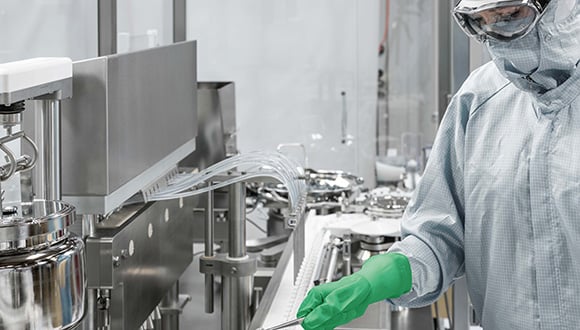 Ensuring operator safety
---
Operator safety comes first! Our containment solutions protect machine operators from highly toxic or high-potent pharmaceutical products every day. They are based on a combination of modern and highly efficient systems with automated cleaning, proven processes, excellent service and years of expertise. No matter which containment or OEB/OEL level is required, we have the matching solutions in our vast portfolio, which protects employees and avoids cross-contamination at the same time.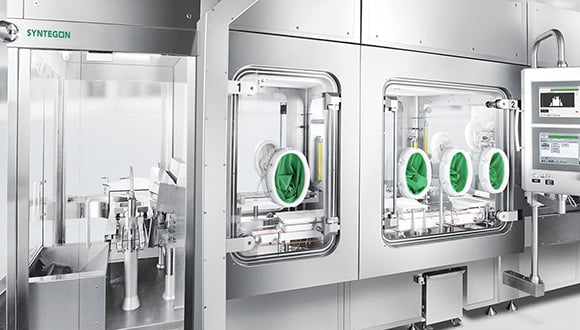 Pharmaceutical safety for optimal patient protection
---
Pharmaceutical products and their recipients are especially vulnerable. Whatever product reaches a patient must be free of particles or any other contaminants. Unfortunately, humans are still the main source of product contamination. Our aseptic filling and closing processes, combined with state-of-the-art barrier technologies (isolators and RABS) and robotics make sure that every drug you produce is safe for your patient community.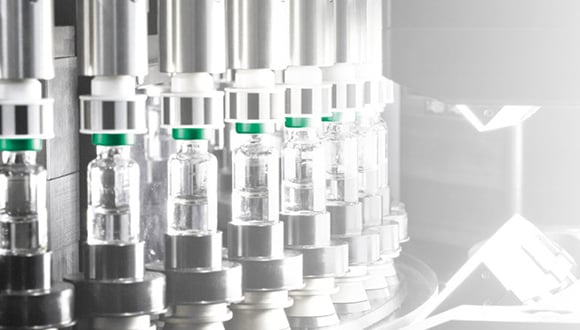 Inspection as a key quality safeguard
---
Thorough inspection is a vital process step in pharmaceutical production and contributes significantly to patient safety. Containers run through many different stages, i.e. washing, siliconization, sterilizing, filling and closing. They are exposed to different temperatures, pressures, and high-speed movements. As a final quality safeguard, inspection technology detects product-related contamination, container defects, and leakages.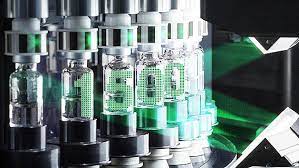 1,500 inspection machines from Syntegon on the market
Successes should be celebrated, especially in challenging times. We are very pleased to count 1,500 inspection machines installed in the market, some of which are currently also ensuring the safety of Covid vaccines. The recipe for success includes many years of experience combined with a good pinch of innovation.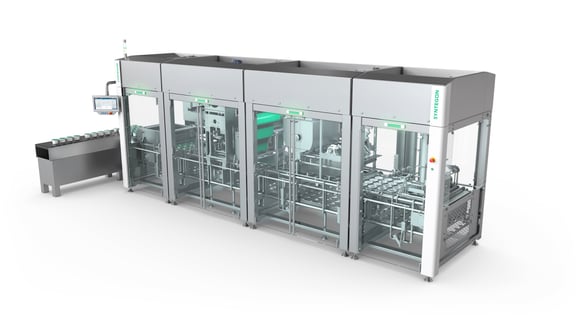 Next generation filling machine LFS sets new standards in dairy and food production
If you are looking to accurately fill your dairy and viscous food products, check out our new LFS inline filling machine for preformed cups. Available in the versions Clean or Ultra Clean, the machine features a hygienic machine design according to the most stringent product safety standards (3-A).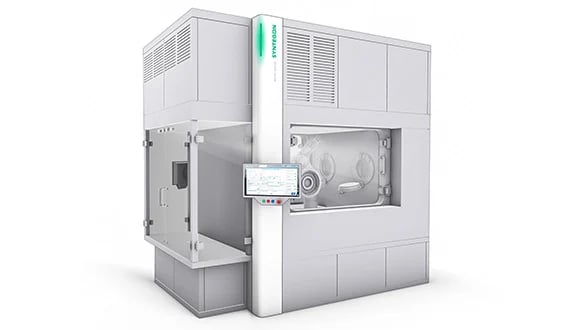 Syntegon and Vetter win PDA Drug Delivery Innovation Award for Versynta microBatch
The demand for highly effective drugs for significantly smaller patient groups is growing at a rapid pace. Together with Vetter, we have developped a new industry standard for automated small-scale filling processes – Versynta microBatch, which has now been honored with the PDA Drug Delivery Innovation Award in the "Partnership Innovation" category.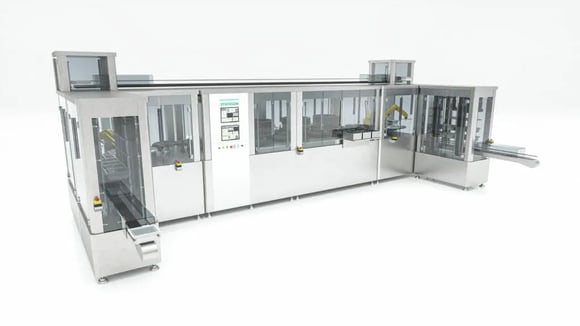 Syntegon introduces fully integrated syringe inspection line with AI technology
When drugs are administered intravenously, any contamination or particle in the product is unacceptable. Our innovative and fully integrated syringe inspection line features a de-nester and a re-nester. What's more, it uses Artificial Intelligence (AI) to further increase inspection accuracy.
Our customers are also interested in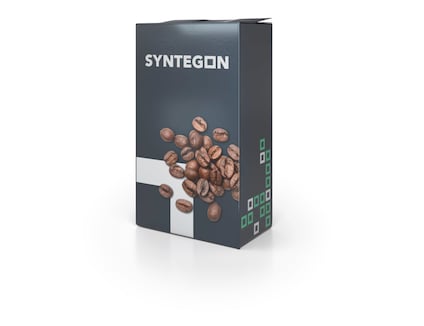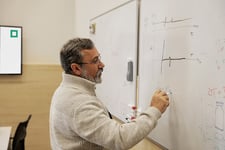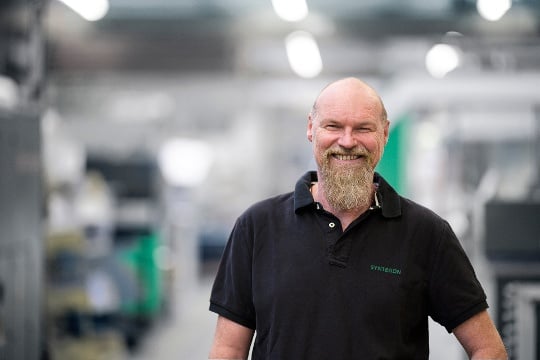 Interested in safe packaging & processing solutions?
Reach out to our experts.

Do you want to take the safety of your production and products to the next level? Are you planning to automate your packaging process? Get in touch with our experts!