Interview with Luca,
third-year mechatronics engineer apprentice.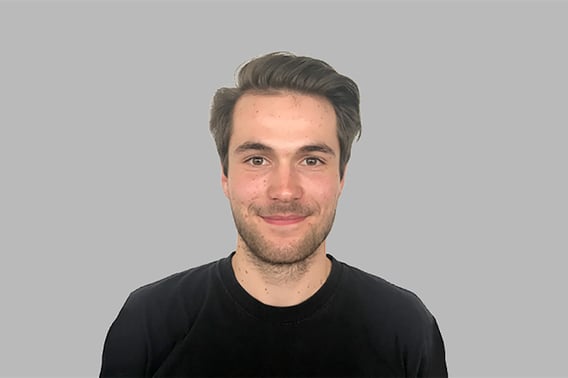 How did you get your apprenticeship position?
Together with my school, I was at the Federal Employment Agency at the time. I immediately felt that the profession of mechatronics engineer was cool, because I didn't just want to do something with either mechanics or electrics, but I wanted to do both. Through my current master craftsman, whom I met at a training fair, I then came across Syntegon. At first, I completed an internship to see how I liked the profession. I thought the atmosphere and the relaxed interaction among the colleagues was super cool and very pleasant, which is why I applied straight away for the apprenticeship.
What did you expect from your apprenticeship and did your wishes come true?
I hoped that I would have good colleagues and that the cooperation would be good. It was important to me how people treated each other and how they got along in the group. The interaction among each other is definitely what I wanted and hoped for. In terms of the technical aspects, it was important for me to be able to work on the machines. During our recent departmental rotation, this was once again the case. I was allowed to work on the machines, and I thought that was cool. Departmental rotation means that we get to know the different departments in the company for about two months, work in them, and then get to know the next one. I like the fact that it's so versatile. I was able to do everything from electrics to pneumatics and mechanics. The skilled workers are super nice, explain everything to you, and take a lot of time. I had hoped in advance of the apprenticeship that it would be very versatile, and that's exactly what happened. There is no such thing as a typical day. There are always different things going on, which is very interesting and exciting.
Which tasks did you particularly enjoy during your training?
I really enjoy working on the control cabinet and pulling cables. But I also like pneumatics and mechanics – screwing everything together. This gives me a task that I can get behind and solve in the best possible way. I think it's great to work like this. In the third year of our apprenticeship, we also have the chance to go along on assembly and see how other companies work and how a machine runs. There are various things that we do as a packaging machine manufacturer. That's why it will be very interesting and I'm looking forward to it.
How were you treated as an apprentice? Did you feel adequately looked after?
Whenever I had a question, I went to a technician and they really took their time and tried to explain everything to me in a way I could understand. I always feel well looked after. There are also regular feedback meetings. Among the other apprentices, we're a close-knit group. We get along well and support each other. That's partly due to the fact that we really got to know each other through various activities at the beginning of our training. That was particularly important to me.
Do you already know what you want to do after your apprenticeship?
After the apprenticeship, I definitely want to be a field service technician for a few years and go on assembly, because I also think it's pretty cool to travel. Thereafter, I could imagine doing further training, for example as a technician or master craftsman. There are many different possibilities. I definitely want to stay at Syntegon because I feel happy here.
---
Learn more about our

apprenticeships
Have we sparked your interest and would you like to join us?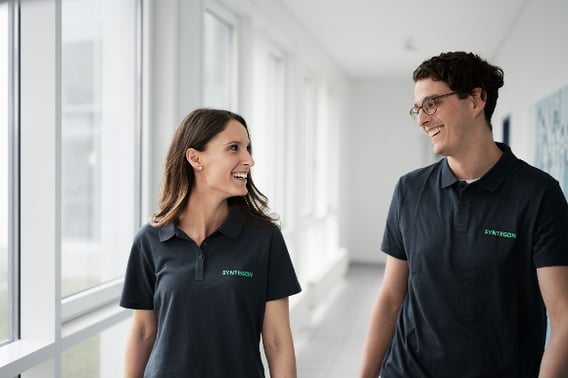 Then apply now! We are looking forward meeting you.
---