Running, cycling, walking – every calorie burned counted. As part of Syntegon's Calorie Cup, six locations competed with each other for two weeks, with the site whose employees burned the most calories in relation to the respective total number of employees being declared winner.
The Calorie Cup is not only good for the health of those involved (the positive effects of daily exercise are well known), but for every calorie burned, the participating sites also donated one cent to a good cause.
More than 200 colleagues took part and together burned a record-breaking 1,564,736 calories. The participating sites were Bristol, Derby, Schiedam, Weert, Remshalden, and Waiblingen. This meant that there were two sites each from the UK, the Netherlands, and Germany. With 2,730 calories burned per total number of employees, the Remshalden site were crowned champions of this year's Calorie Cup.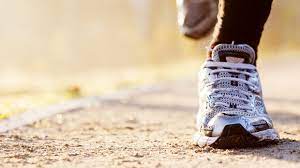 The concerted efforts of all the participants resulted in a total donation of more than 15,000 euros. The sites will use this to support local organizations and projects. For example, the Roy Castle Lung Cancer Foundation and the Derby and Burton Hospital Charity are the beneficiaries in the UK. In the Netherlands, Syntegon donated the amount collected to the Wish Ambulance Foundation, an organization that fulfills the last wishes of terminally ill people. A SOS Children's Village was pleased to receive support from Syntegon in Remshalden for the reconstruction of its kindergarten building. In Waiblingen, the donations will benefit the local food bank and a family center.
After 2020, it was Syntegon's second Calorie Cup, with participation witnessing a threefold increase over the previous year. Several more have already announced their participation for 2022. After all, exercise keeps you healthy, and the Calorie Cup not only benefits a good cause but also embodies our mission of "processing and packaging for a better life."