Award for the holistic turnkey approach in producing supplement gummies.
In a remarkable achievement, the Syntegon subsidiary Makat Candy Technology GmbH has been honored with the Equipment Innovation Award at the third annual World Confectionery Conference held in Harrogate, Yorkshire. This prestigious accolade reflects the company's commitment to pushing the boundaries of innovation in the confectionery industry.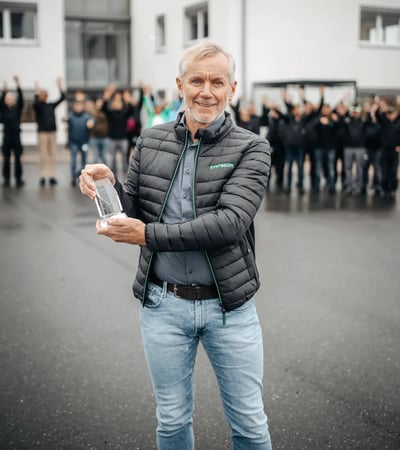 Konrad Schütte, Managing Director at Makat, expressed the company's elation, saying, "We are thrilled to receive this recognition. This award will hold a special place within our organization, serving as a significant source of motivation for everything the future holds."
Within starchless production of supplement gummies, discussions are often limited to the depositing line, neglecting potentials given by a holistic approach. With NutraFlash, Makat has gone one step further. Dr. Sandra Link, Product Manager at Makat, explains: "NutraFlash is an innovative turnkey solution that sets new standards within the starchless production of supplement gummies – an all-in-one solution including kitchen, depositing, and product finishing, forming a closed and seamless production without manual mold handling." The system was presented live at interpack 2023.
The turnkey solution Makat NutraFlash includes an end-to-end recipe management and a coordinated control concept for harmonized operations. Furthermore, it features a process monitoring and operator-guiding-system: sensors at critical process steps ensure preventive error detection and consequently allow the staff to intervene promptly and efficiently to secure the availability of the turnkey line. In addition, the NutraFlash considers the needs of supplements in each process step: Precise dosing of ingredients, achieving high dry-substances, protecting sensitive ingredients, accurate depositing, gentle product handling.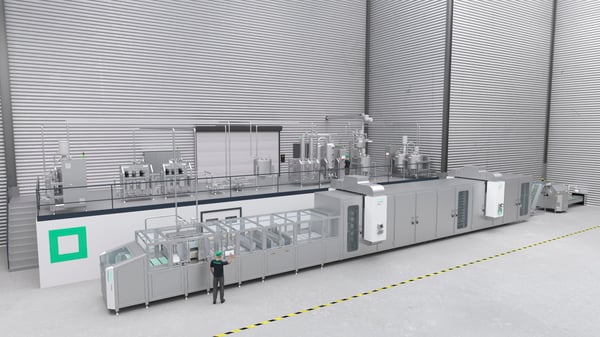 Organized and held by the "Confectionery Production" magazine, the World Confectionery Conference took place for the third time. Industry leaders and experts were brought together to celebrate excellence and innovation in the confectionery sector. The central themes of the conference, sustainability, business resilience and innovation, were extensively discussed as well as critical global market issues related to supply chains, the development of finished products and manufacturing.
Awards were presented for five categories. Syntegon emerged as a beacon of innovation, winning the Equipment Innovation Award for its outstanding contribution to the industry with it's Makat NutraFlash process technology.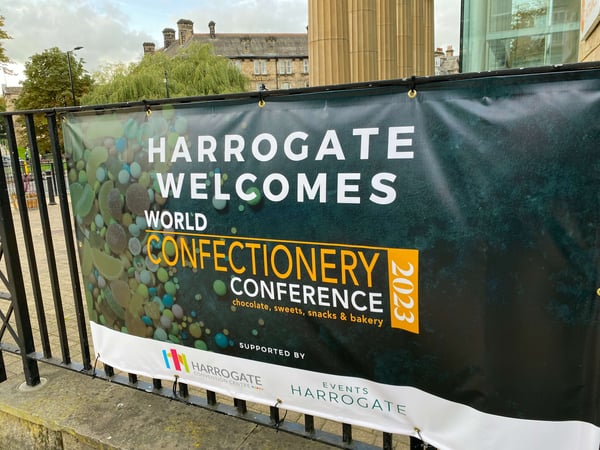 90 years of experience
Makat Candy Technology, based in Dierdorf, Germany, is a full-service provider for processing and depositing technology for the gummy and jelly production in the confectionery and nutraceutical industry. The Syntegon company covers the entire range of process technology for this market segment: from weighing and dosing, to dissolving, coloring and flavoring, depositing and finishing of the products.
For over 90 years, Makat has been developing and producing specialized machinery for the confectionery industry. Today, the company offers all solutions for jelly processing from a single source.
From project management and commissioning to maintenance, Makat offers customers true turnkey solutions for process technology including services. Since its foundation in 1929, the company has developed many innovative technologies and proven its expertise in numerous customer projects. Makat quickly gained an excellent reputation for the high performance and quality of its machines. The company has been part of the Syntegon Group since 2002.