Syntegon Technology with 150 years of experience meets newly gained independence. Known as Bosch Packaging Technology until late 2019, Syntegon's focus is on intelligent and sustainable technologies and excellent services for the pharmaceutical and food industries. 6,100 strong work force of Syntegon posted 1.3 billion euros in sales in 2019.
In 1995, Syntegon started its operations in Bangalore, India. It was relocated to Verna, Goa, in 2007. Just five years later, a new state-of-the-art manufacturing and development facility was inaugurated in Goa, intending to fulfill capacity expansion and meet the increasing demand of domestic and international markets. In 25 years Syntegon India has shown sustainable growth right from the time of inception. With 150 well qualified and experienced employees and an installed base of over 3,000 machines in India and overseas, it is one of the top players among the packaging machinery manufacturers.
Syntegon Technology India offers customized packaging solutions for the domestic and international markets in the food and non-food segment. The ISO 9001: 2015 certified unit designs, manufactures and markets vertical form, fill and seal machines and horizontal flow wrap machines. The wide product portfolio of Syntegon India is mainly categorized into:
Flexible packaging vertical
Includes feeding systems, dosers and baggers for packaging products like salt, flour, grains, tea/coffee, pasta, detergent etc.
Flexible packaging horizontal
Includes feeding solutions, horizontal wrapping machines, product distribution and conveyors for products like cookies, biscuits, cakes, noodles, soap bars etc.
Candy wrapping machines
Includes sorting units, candy wrappers and cut and wrap machines. The types of candies that can be packed on these machines are hard boiled candies, chewy candies, toffees, gums, jellies, dragees, pellets, tablets and pressed products.
Line and System Solution
Whether food producers are looking for a standard single machine, a complex system or a customized solution, Syntegon Technology India offers and packaging equipment tailored to their needs. It also offers complete planning and project management, and supports its customers from the design and engineering of a line through to installation and maintenance.
After sales services
Syntegon Technology India also extends after sales support in form of service and spares to its customers globally. Its main focus is on intelligent and sustainable technologies, with a special emphasis on services. With this in mind, Syntegon expanded its service activities in the wake of the coronavirus pandemic crisis and implemented customer services via digital solutions. Its comprehensive consulting and services portfolio encompasses the entire life cycle of customer products.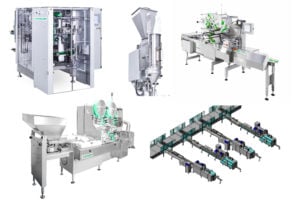 Quoting the Board of Directors of Syntegon India

"At Syntegon India, our focus is to be a customer centric organization. We work towards providing high-quality packaging solutions to our customers which enhance their product value.
With innovation and technology expertise, we create intelligent and sustainable solutions which are environmentally friendly and improve product quality for our customers.
Developing people competencies in packaging solutions and strengthening teams to drive Make in India initiative." says Mr. Nilesh Vedak, MD of Syntegon Technology India.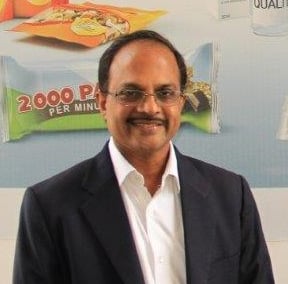 Mr. Chandra Prasad R, Executive Director of Syntegon Technology India, concluded"as Robert Bosch Packaging Technology India, our endeavor has been to offer superior packaging technology at an affordable price.
Now, as Syntegon we will continue our focus on offering smart affordable packaging solutions, increasing customer benefits and better services. We would like to thank our customers for their long-term trust and look forward to continuing successfully with you in future"