Packaging machine parts
Transparent spare parts management from a single source
If your goal is to avoid production downtimes, you need a wide range of spare parts that are available quickly. Original Syntegon parts ensure the long-term performance of your machines. Our complete spare parts management program enables you to avoid unplanned downtimes. If desired, our experts are happy to support you in optimizing your stock. We not only offer you customized spare parts packages; our E-Portal also offers quotes and ordering around the clock – for full transparency on costs and the availability of your spare parts.
Your safest option
Our tailor-made machines and line concepts are linked to a diverse range of spare parts. By using original Syntegon parts, you can be sure to receive optimum performance and durability.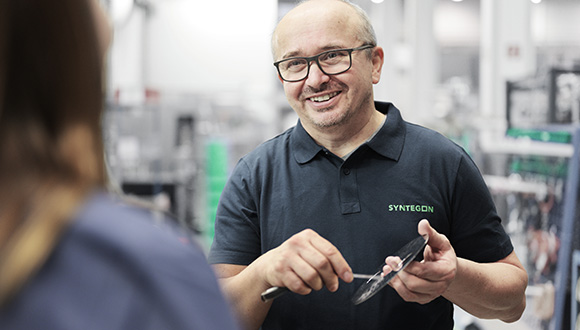 Online information and ordering
---
Comprehensive support for your spare parts management and machine maintenance is available on our E-Portal. On this comprehensive information and ordering platform you can find the latest information on products, prices, availability, and delivery times 24/7.
For more detailed information about the E-Portal, please refer to our E-Portal at a glance presentation and detailed brochure.
Spare parts
Improving your overall spare parts management requires detailed knowledge of your spare parts consumption and delivery times. Based on detailed analysis and your individual profile, our stock optimization service helps you to achieve higher availability with minimal stock.
Your benefits
Tailored spare parts kits with original parts
Online quotes and ordering via our E-Portal
Online information and ordering 24/7
Full transparency on costs and availability
Our expertise, your advantage
---
A comprehensive service portfolio lays the foundation for smooth production processes. We at Syntegon support you throughout the entire machine lifecycle, from spare parts management to digital line optimization. Service agreements are a key element of our portfolio structure. We minimize production risks and maximize the efficiency of your equipment by working with you as equal partners.
patents and patent applications
machines installed world-wide
The right spare parts are just a click away
Experience all the benefits of our E-Portal.
Our customers are also interested in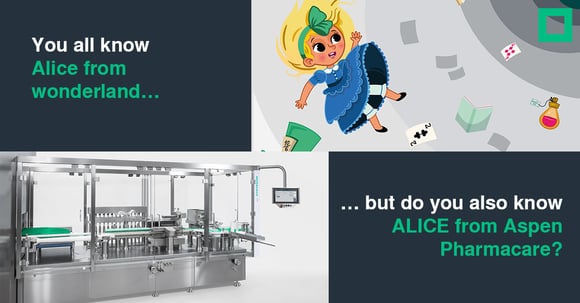 07.03.2023
Alice – the silent Covid-19 hero
Every story has its silent heroes, and so does the fight against Covid-19: while big pharma and biotech start-ups have been in the spotlight for a while.