Fully recyclable vacuum packaging - Syntegon processes mono-plastics into aroma-tight packaging.
Vacuum packaging for coffee traditionally requires multilayer plastic-aluminum laminates. With the recyclable Mono-PP and Mono-PE - composite films, Syntegon in cooperation with our partners Amcor, O.Kleiner and Constantia now presents sustainable solutions for this demanding application for the first time.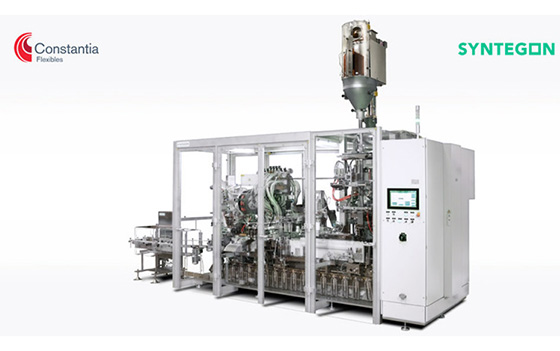 Innovative packaging thanks to first-class machine technology
Mono materials place higher demands on machine technology during processing than conventional plastic composites: Particularly when it comes to sealing, folding and cutting, the switch to mono materials requires adjustments to the machines so that the more temperature-sensitive films are not damaged by excessively long sealing times, for example. Syntegon's vacuum packaging systems are up to these challenges and process mono materials into high-quality packaging. The newly developed mono-materials from our partners Constantia, O.Kleiner and Amcor are characterized by aroma-tight barrier and excellent processability.
The sustainable mono-material solution is not only available for new machines - existing machines can also be retrofitted with the corresponding technology. Syntegon's comprehensive range of services includes individual consulting and machine testing to implement the perfect solution for each customer in terms of material and machine adaptation on site - sustainably and safely.
Mono materials - sustainable times two!
In addition, the fully recyclable vacuum packs score with an optimum ratio of packaging to product weight - with minimum pack size. Thus, thanks to environmentally friendly materials and material savings, the packaging is twice as sustainable - and saves CO2, logistics costs and recycling fees at the same time.
Are you interested in sustainable solutions for your coffee packaging? Feel free to contact our Syntegon expert teams for individual advice.