On-demand product demonstration
The TTMD is the latest extension to the TTM integrated toploading portfolio. The TTMD consists of a TTM1 or TTM2 topload cartoner at its core, combined with one or multiple seamlessly integrated delta robots for carton or tray loading. Each delta robot can pick randomly distributed products directly from the infeed conveyor and load them flat or on edge in cartons, trays or other containers. The combination of maximum product flexibility combined with a large format range and easy format changes provide highest levels of efficiency and flexibility for production requirements of today and tomorrow.

Content:
Welcome and introduction
Overview TTM topload cartoning platform
New Sigpack TTMD in detail
This session was recorded. No live questions are possbile.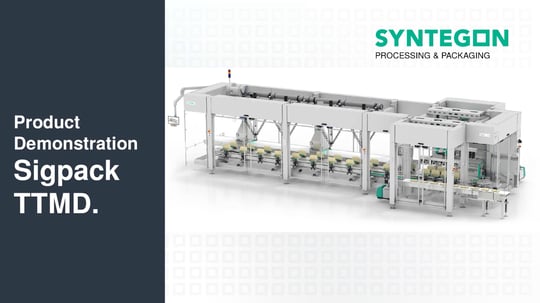 Register now to watch for free