It has been the better part of a decade since I finished my studies so it was a treat to spend some time back on a university campus. I recently had the pleasure of leading and participating in multiple events at Purdue University in West Lafayette, IN. Syntegon and Purdue have been partners for several years in the continuous space. Together we have worked towards advancing the continuous manufacturing of pharmaceuticals with our Xelum continuous fluid bed granulation and Purdue's rigorous scientific approach to research.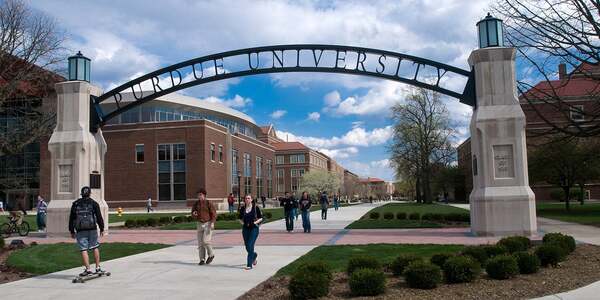 Purdue University's Campus
To share the word about the good work being done at Purdue and help continue educating the industry, we hosted a seminar titled Fluidized Bed Processes and Their Place in the Future of Pharmaceutical Manufacturing on June 7 and 8, 2023. Professors Reklaitis and Mort shared their unique perspectives on current and future works happening at the university. Dr. Reklaitis is the Burton and Kathryn Gedge Distinguished Professor of Chemical Engineering. Dr. Paul Mort is a professor of Materials Engineering. Both work in the Center for Particulate Products and Processes at Purdue University. We had attendees from across the continent and many industrial representatives including large pharmaceutical companies, generics manufacturers, consumer products producers, and some university students.
Beyond just talking about continuous processes we also performed demonstrations of Syntegon's continuous manufacturing solution, the Xelum R&D. This piece of equipment is housed in Purdue's FlexLab which includes all sorts of cutting edge solids manufacturing equipment. For this seminar we showed just how easy it is to create robust granules in a continuous system. The simplicity of Syntegon's bottom-spray granulation and DiskJet air distribution system are always a joy to demonstrate.
In addition to our joint seminar, Syntegon was also invited to join the subsequent summit of the International Fine Particle Research Institute (IFPRI) hosted this year in Lafayette, IN. IFPRI is a long standing consortium of academia and industry, partnered up to tackle the leading questions of particle and powder processing, across all forms of industry. Obviously, pharmaceutical players bring experience and a controlled approach to the work, but it was very interesting to hear from companies in the petrochemical, consumer products, food, agro-industrial, and many other industries who have not so dissimilar problems as we do in pharma. It can be easy to forget this in our own little corners of the pharmaceutical industry, but we can learn something from these other industries and hopefully solve the common issues of powder processing, one advancement at a time. I believe the Xelum is one such advancement and am glad to see that Purdue thinks so too.
Despite living in Indiana for over 5 years, I had not explored the charming town of Lafayette. Nestled between the rows of cornfields and crisscrossing railroad lines, Lafayette is full of 19th century architecture and shops that take you back to a slower pace of life. Beyond this, it is home to the world class Purdue University which executes cutting edge research and advances our understanding of continuous manufacturing. It truly was a pleasure to visit this slice of the Heartland and I look forward to our future collaboration as well as to future seminars and events.
Read more about Syntegon's continuous manufacturing solution here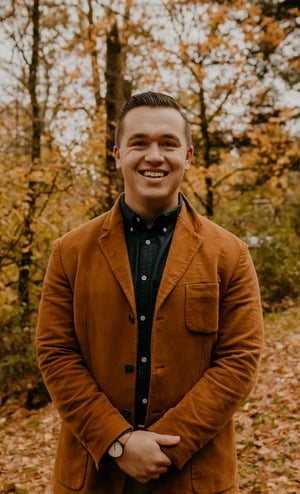 Alex Trombley – OSD Process Specialist and
Business Development Manager