You snack it and we pack it! Everyone loves crispy, tasty & crunchy snacks. At Syntegon, we make sure that you only deliver the best to your customers. Bringing to you the high-speed snacks packaging machine – Terra 25HS.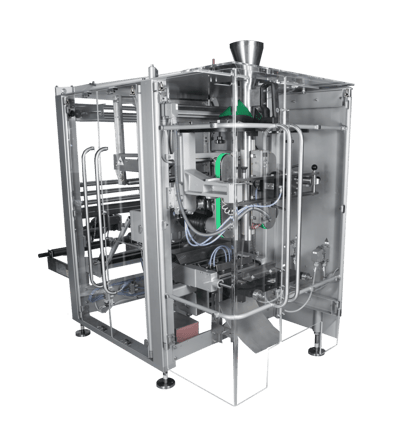 It is a user-friendly machine!
The Terra 25HS is a high-speed machine ideal for packing a wide variety of snacks like peanuts, small biscuits, sugar coated snacks, potato sticks, Indian namkeen, dried fruits and savory snacks. It is very operator friendly with easy to use operating panel, tool less belt adjustment for format change and wide opening doors. The wide opening doors help in easily accessing the interiors of the machine and helps in cleaning and maintenance. The user friendly HMI helps in easy diagnostics.
Open frame construction – easy to operate and easy to maintain
We only give you the best!
Terra 25HS machine has a small footprint and high output (up to 120 bags/min). It has a simple intermittent belt draw-off technology with compact, robust design suitable for high-density snacks. It's servo cross sealing technology ensures a high-speed and consistent tight seals resulting in leak proof bags. Trust the Terra 25HS to give you improved price to performance ratio. It is also CE compliant!
Servo Cross Seal System – higher sealing force, shorter sealing time, higher output
Contact us for a happy packaging experience!
So if you are looking for a high-speed packaging solution for snacks then contact us. We promise you that you will not be disappointed. We can provide complete system solutions including platforms, multi head weighers, cross feeders and metal detectors. Happy packaging!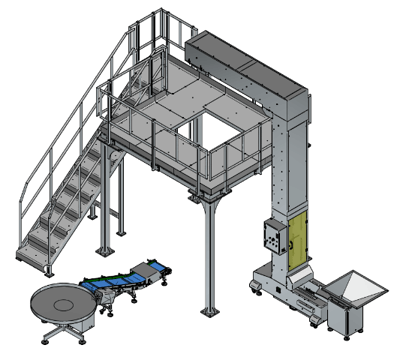 Terra 25HS can be easily combined with upstream and downstream equipment to provide a complete system solution