There's a great deal at stake for pharmaceutical manufacturers and CMOs when filling expensive liquid pharmaceuticals into vials. Visual inline inspection technology, which is integrated into the production process, plays an important role proactively reducing rejects and costly product loss.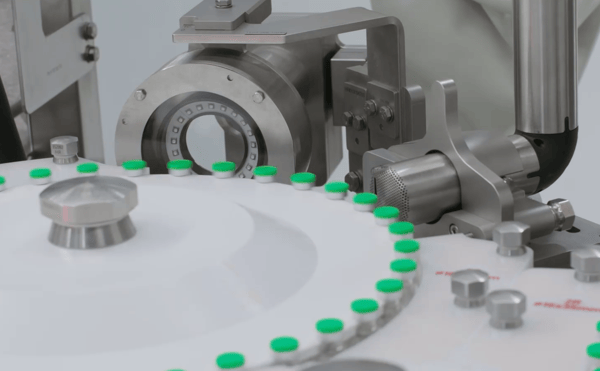 The production of liquid pharmaceuticals, including highly specialized biotech drugs for small and very small patient groups, is a cost-intensive task. Pharmaceutical manufacturers must reduce product loss to a minimum. According to GMP Annex 1, pharmaceutical manufacturers and CMOs are only obliged to subject filled vials to a stopper seat verification prior to crimping. However, many manufacturers add further inline inspection steps, which enable them to intervene at an early stage, if necessary.
Inspection all along the process
Inline inspection technologies check empty vials, the stopper's seat, crimp quality, cap roundness and pressure, and continuously monitor the quality of both the filling process and the containers. Special cameras or optical sensors detect deviations from defined standards and provide data for subsequent process optimization. Visual inspection systems can also be used for print verification of the container, cap, or label. In addition, data-based inline inspection supports effective troubleshooting and a consistent documentation, especially for GMP-relevant interventions.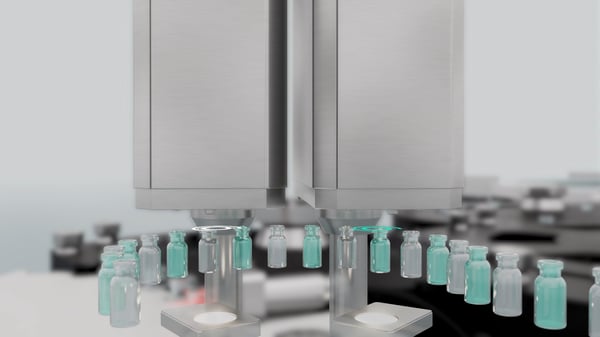 It's the combination that counts
Experienced partners like Syntegon have been supporting pharmaceutical manufacturers with application-specific solutions for existing and new filling lines for many years – for example with the new Versynta microBatch. In addition to inline inspection systems, Syntegon also offers the mandatory end-of-line inspection equipment, ranging from manual to semi and fully automated solutions. With a sophisticated combination of inline and end-of-line inspection solutions, pharmaceutical manufacturers are approaching zero-defect production, which minimizes product loss of costly drugs and ensures maximum product safety.