The German pasta producer ALB-GOLD decided to switch a partial range from plastic packaging to a more innovative paper option. The goal was to become the first pasta producer in Germany to pack its product in paper bags, to help enhance its sustainability.

At the Fachpack trade show 2016 in Nürnberg, Germany, ALB-GOLD visited the Syntegon Technology, former Bosch Packaging Technology, booth and discovered the Sealed Paper Packaging concept. This packaging concept was developed by Syntegon together with the paper supplier BillerudKorsnäs.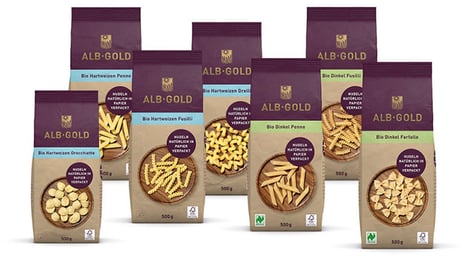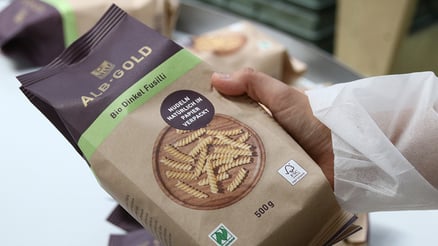 The machinery is similar to the long-established Vertical Form Fill Seal ("VFFS") baggers, which are used for plastic packages as well. A forming shoulder is used to shape the paper bag and the dust-tight sealing is made possible with a sealing agent, which is only applied in the areas where it is actually needed. With this solution a package is created with a share of roughly 97 percent pure paper and only three percent sealing agent. This means the package qualifies for the general recycling paper stream so it can be recycled into new applications.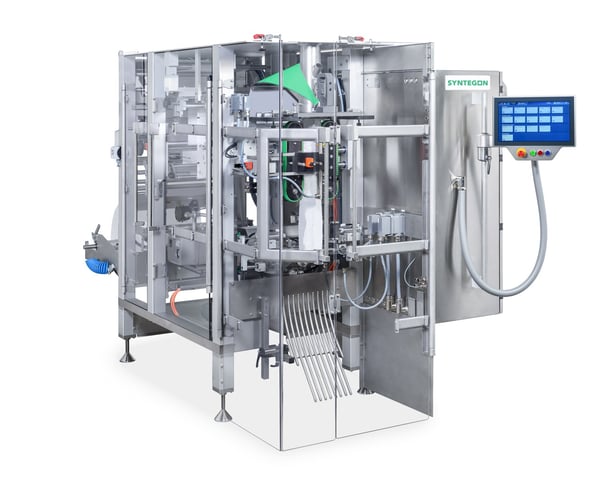 The new paper bags fully meet the demand of consumers to replace conventional packaging for a sustainable future! The paper bags with ALB-GOLD Pasta have been in stores since November 2018 with great success – well appreciated by customers who want to reduce their exposure to plastic as well as the retail stores who are actively trying to offer products which reduce waste and lower environmental impact.
Read more on https://www.alb-gold.de/papier.html