Kliklok in Decatur
Kliklok, based in Decatur, GA, USA, and Bristol, UK, is specialized in highly efficient and reliable secondary packaging machinery. Kliklok technologies are used in the bakery, snack, cereal, frozen, refrigerated foods, and confectionery industries.
The Syntegon company builds topload carton formers and closers, horizontal endload cartoners, wraparound cartoners (sleevers), and associated handling equipment for products in primary packaging in Decatur. Kliklok also manufactures Woodman vertical form-fill-seal bagmakers and multi-bag balers, as well as infeed and pack-off equipment.
Kliklok offers you a comprehensive service portfolio throughout the entire machine lifecycle, from spare parts management to digital line optimization. Our service experts support you with maintenance planning, technical support, and modernizations as well as operator training and end of life services.
Kliklok LLC was established in 1947, after developing the first locking corner tab for folding cartons and a machine to automatically form the cartons. The locking tabs clicked when they snapped into place and were called "Klik-Loks". The Dan Woodman Company, an engineering firm, was founded even earlier. In 1947, it developed the Air Weigh System in collaboration with Herman Lay (founder of Lay's Potato Chips). It was the first machine to automatically weigh and bag potato chips.
Kliklok purchased the Woodman Company in the late 1960s, and eventually moved to the Woodman Company's location in Decatur, GA. Syntegon acquired Kliklok-Woodman in December 2015.
Our customers are also interested in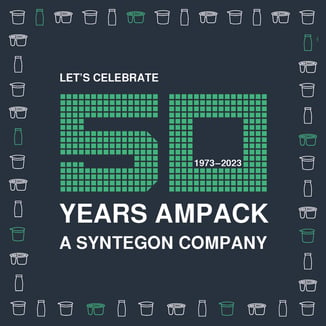 24.08.2023
We celebrate 50 years of Ampack
With over 1,700 machines in operation worldwide, Ampack GmbH is the technology leader for filling and packaging machines for the dairy and food industries.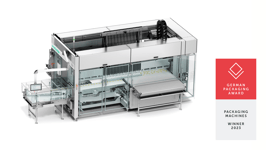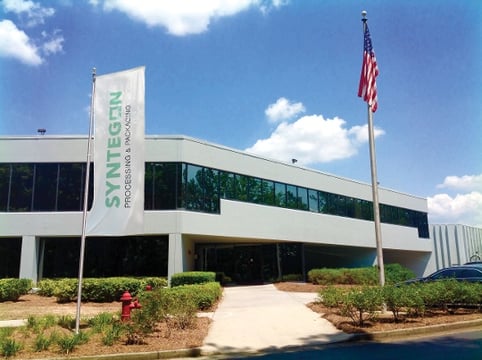 Kliklok, LLC
A Syntegon Company
Address:
5224 Snapfinger Woods Drive
Decatur, GA 30035 USA
Phone: +1 (770) 981-5200
Fax: +1 (770) 987-7160
Business Hours
8:00 am – 5:00 pm ET
Parts Hours
7:00 am – 7:00 pm ET