Kliklok – A name misspelled, mispronounced and misunderstood by most people. It is coming from a Hawaiian sounding word, Kay-ell-eyé-kay, ello-kay, meaning "heavily instrument that makes boxes" and that is what the Kliklok machines make!
It began with a promise between a food producer, an inventive machinist, and a vendor of packaging materials. A promise to meet the packaging needs of a demanding economy through technology.
The invention of "Kliklok" trays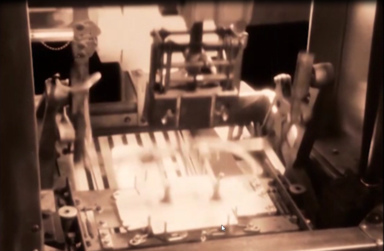 In 1945, Reg Meller, a carton design genius, found out that a knife-cut half way through the board, along with the strength of the glassine line, would allow the board to be folded at least 90 degree. Meller then designed corner locks that would snap into place with a click. They were called "Klikloks".
He made up wooden forms, the size of the die cut trays, with screw heads at the corners to open up the locking ears. All you had to do to form the tray was to fold it by hand over the form, thread in the corner posts and force them into place.
The result was a sustainable paper tray that is filled and over-wrapped. In response to a San Francisco Bakery's demands for a mechanical method to set up their "Kliklok" trays, Bemis –Jason turns to Binn's Machine Works to develop the Model A. From that first prototype and the machines that followed, a company called Kliklok evolved.
Sustainable packaging since 1945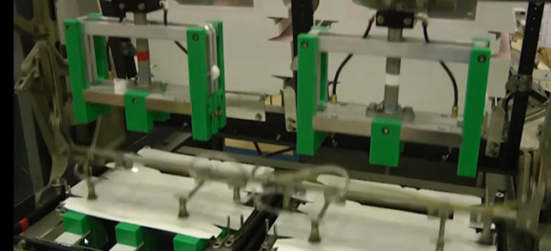 That was 75 years ago but only now lock style cartons are truly recognized as sustainable due to its simple forming of cartons and trays without glue. However, it is not only good for the environment; it is also good for our customer's pockets as it saves money by producing a carton or tray without the cost of glue. Furthermore, it eliminates all customer complaints concerning angel hair making this machine very low maintenance.
Building on a rich history, Kliklok is ready to take carton and tray forming to the next level. At the PackExpo Connects 2020, the company will celebrate the North American debut of its completely new platform with many new features and an industry-first technology for sustainable tray and carton forming.