By the time it finally lands on a shelf of a supermarket, our food has gone through an eventful journey. The packaging and transport process plays a key role in this. Whether the food product is round, oval, square, short, or long in shape - it all comes in a case. The case ensures food safety and protection during transport. Also, cases need to be visual at the Point of Sale and to be easy to open. Case packers from Syntegon are flexible in many ways, offering a variety of pack style solutions and machine configurations.
1. Flexibility in pack styles
Syntegon develops innovative case packers with sustainability in mind and continuously adapts machine functions and technologies to market requirements. As of today, the case packers can process up to 100 different pack styles on one machine.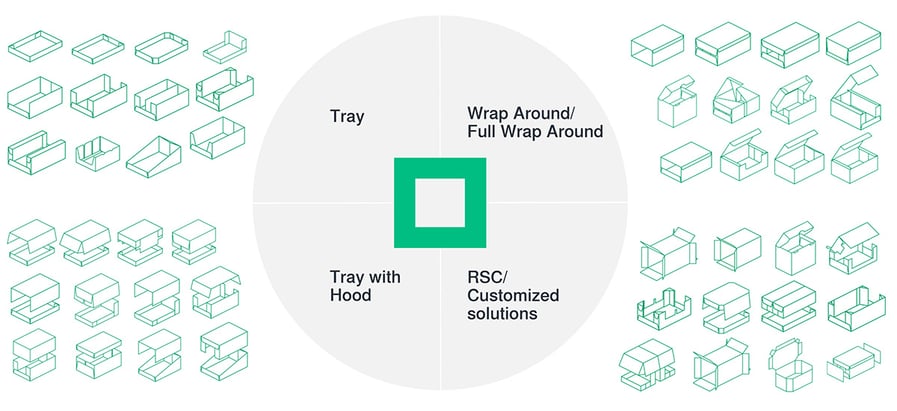 "With over 60 years of experience in case packing and 3,000 machines delivered worldwide, we develop customer oriented machines and packaging solutions", explains Bernhard Vaihinger, Product Manager for case packers
2. Large format range for more flexibility
The Elematic case packer family offers solutions for a wide format range. The portfolio is designed for small, medium and large formats. For markets such as North America and Australia, Syntegon developed an extended solution for XL case formats. Case packers can handle a wide range of primary pack styles, such as horizontal flow packs, vertical bags, bag-in-box, cartons, thermoformed trays, cups and jars.
3. Flexible due to high degree of configurability
The case packers can be individually configured and cover the range from compact, cost-efficient basic machines to complex high-performance versions. The standardized modules provide the flexibility to configure a solution according to customer needs.
4. Flow pack and folding box on one machine
Syntegon produces case packers for different types of products. More and more often, flow packs and folding cartons are packed on one machine. The Elematic Click System® enables fast format change with the best reproducibility in the shortest time with first case right in mind.
5. Flexibility and sustainability - it works!
Paper and corrugated board are inherently sustainable and provide the base material for case and transport trays. Syntegon's case packers handle recycled packaging materials in the best possible way, but can also handle new alternative packaging materials, such as grass, cup plant (silphium perfoliatum), or coconut fiber. The flexibility to use various packaging materials makes a valuable contribution to sustainability.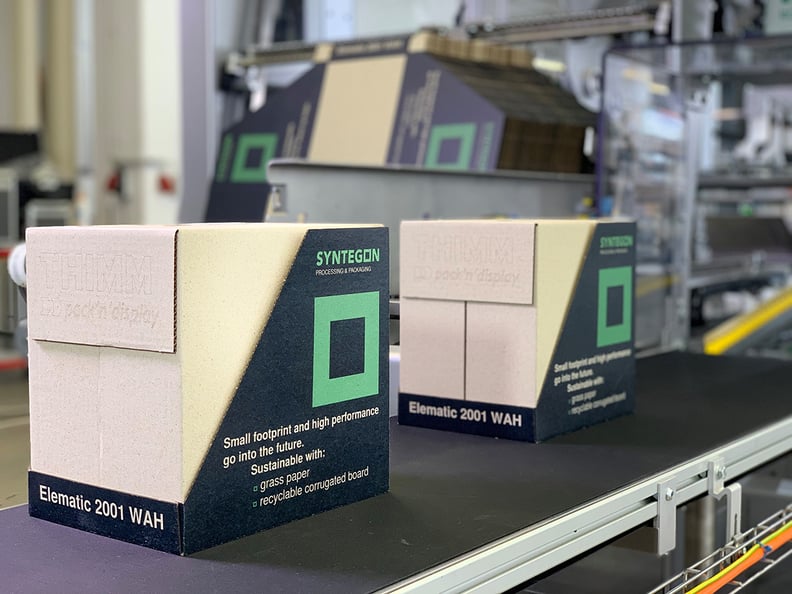 Syntegon's case packers handle recycled and alternative packaging materials, for example grass paper-based corrugated board.