Syntegon has collaborated with Dow Packaging and Specialty Plastics (P&SP) to enhance its portfolio of sustainable packaging solutions for the Indian market. Syntegon's vertical form-fill-seal packaging machines SVI 2600 and SVZ 1803 AR are successfully handling Dow's INNATE™ TF Polyethylene Resins for Tenter Frame Biaxial Orientation (TF-BOPE) to produce fully recyclable pillow pouches.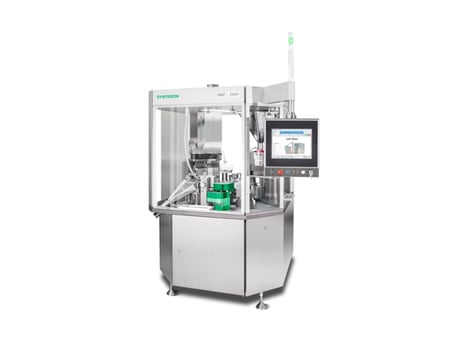 The Syntegon packaging machines equipped with the new PHS 2.0 sealing option handle polyethylene (PE) material designed with INNATE TF films. They produce 1 kg bags with an output of up to 65 bags/minute. This is a significant improvement compared to the current rate of 45 bags/minute for PE pouches, and a timely response to an industry urgently looking for high performance mono-material sustainable packaging solutions.
"At Syntegon we offer proven solutions in partnership with material suppliers like Dow P&SP ensuring sustainability without compromise – maintaining bag quality, production speed and right barrier to ensure shelf life," comments Chandra Prasad, executive director of Syntegon India.
More information on the partnership with Dow Packaging and Specialty Plastics