Come visit Syntegon – the new name in processing and packaging – at IFPAC 2020 in North Bethesda, MD, booth 512. Our experts will be there to answer questions regarding our single-source solutions.
On Wednesday, February 26th, Dr. Marc Michaelis will present, Continuous small batch OSD production at 9σ level.
IFPAC 2020
Booth 512
February 23-26th
Bethesda North Marriott
5701 Marinelli Road
North Bethesda, MD 20852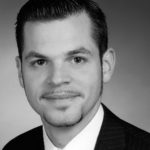 Dr. Marc Michaelis, Syntegon, Germany
Marc Michaelis is a pharmacist and graduated from University of Hamburg/Germany. He joined the Center of Competence for Pharma Solid at Bosch in 2013, where he worked for two years as a Senior Pharmaceutical Technology Scientist in the area of process development, analytics and industrial hygiene. Since 2015, he is a member of the interdisciplinary continuous manufacturing team at Syntegon. In his role as a subject matter expert, he is responsible for the design and evaluation of experiments, PAT, advanced process control and statistical data analysis.