Take charge of your own career!
At Syntegon, you will not only find an interesting job but also the best place to reach your full potential. With so many different professions and locations all over the world, you have every opportunity to grow.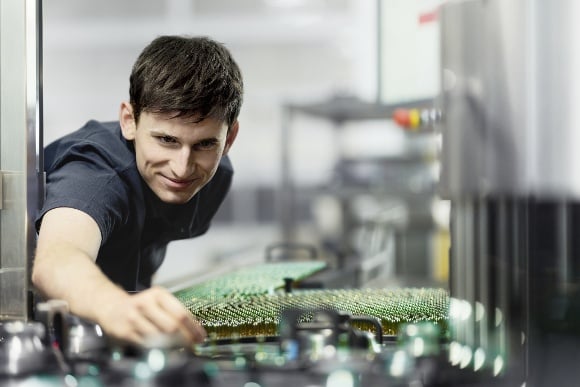 Learning and development
At Syntegon, we strongly believe that learning is the key to success, and that professional as well as personal growth never ends! We understand learning as a process of continuous development to overcome current and future challenges. This applies to all functions around the world. Our training programs are based on our strategic orientation and on the individual qualification needs of our employees.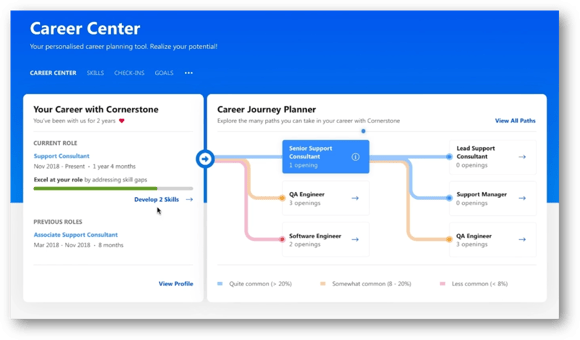 Al-based career paths
We are currently working on transparent AI-based career paths to help our employees understand the skills they need for their current and future roles. Personalized development pathways for skill building will help every employee understand where and how they can grow.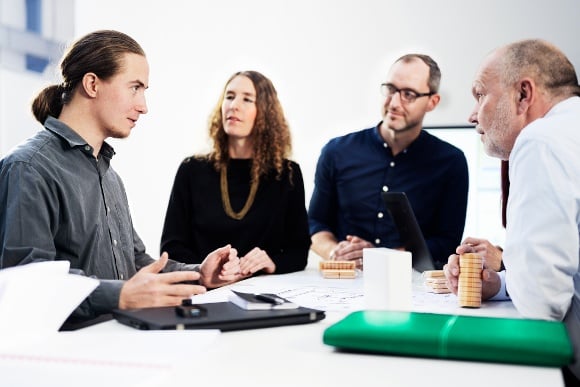 Talent programs
With our global talent programs, we offer our top talents exclusive personal and professional opportunities to grow and achieve their full potential. We want them to become role models and future leaders. After passing the selection process, participants go through a Syntegon competency-based program (GROW1, GROW2 or Executive Program) – a time full of learning and networking alike.
percent of our employees use digital learning
internal training objects
Frequently asked questions
The Syntegon training portfolio was developed in cooperation between experts from the respective functional areas and HR. We offer global, standardized training options for our entire company.
We firmly believe that learning is the key to success. That is why we offer specific learning and development content for all our employees, regardless of the hierarchical level.
We provide all training based on the requirements of our employees' functional areas. Thanks to our digital learning app, our full range of digital training programs is accessible to all employees, anytime and anywhere.
We are currently developing AI-based career paths that will help our employees find suitable positions within the company and to develop the right skills.
Any employee with high potential and motivation can be nominated for our talent programs.