Career at Syntegon
Syntegon is a leading global provider of process and packaging technology. We develop and produce intelligent solutions for the pharmaceutical and food industries in over 15 countries. Together with our more than 5,800 employees, we successfully turn our ideas and visions into sustainable machines and services that make life easier for people around the world. Discover our diverse career opportunities and change the world with us. We look forward to receiving your application!
Your career in
software development
Find out more about software development jobs here.
Your career in engineering
Find out more about engineering jobs here.
Your career in purchasing
Find out more about purchasing jobs here.
Your career in assembly & commissioning
Find out more about jobs in assembly and commissioning here.
Find out more about sales jobs here.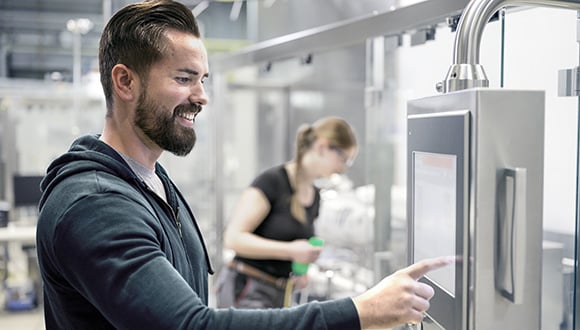 How we work
– Our values and working culture
Fairness, passion, reliability, and future orientation – these are the values that define Syntegon as an employer. We love our technologies and products. We promote a working environment that makes everyone feel safe, welcome, and inspired. At Syntegon, we work together on future-oriented solutions as equals, regardless of the hierarchical level.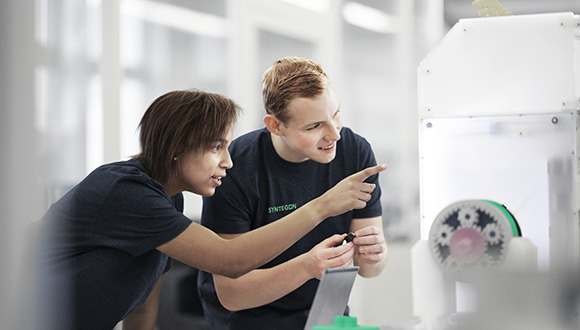 How we grow
– Talent development
Syntegon has more to offer than just a job. With us, you have the opportunity to follow a path of continuous learning and development with the goal of reaching your full potential. Take advantage of our diverse training portfolio, talent programs and (coming soon!) our AI-based career paths. Take charge of your own career!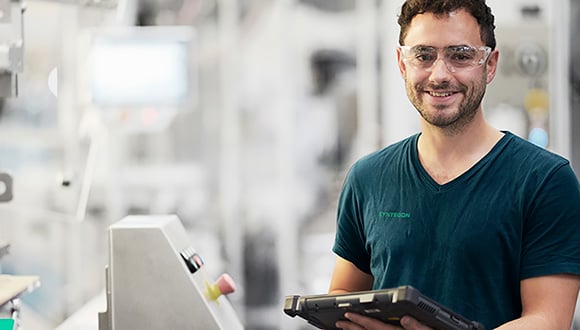 How we operate
– Corporate Social Responsibility
We not only practice social responsibility through the development of sustainable packaging; we are also committed to improving our ecological footprint, fostering diversity and continuing training, and supporting non-profit organizations.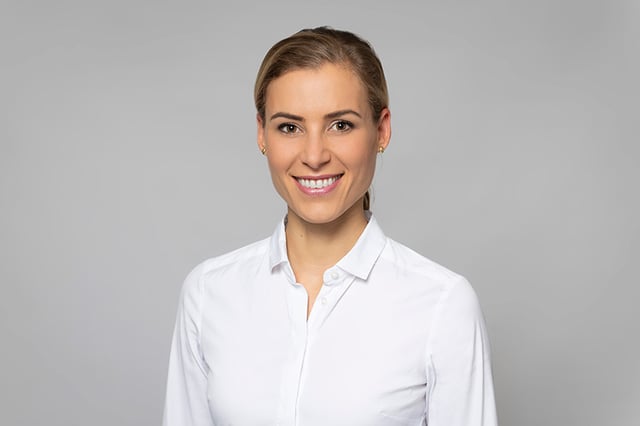 Keep your eyes on the horizon, but put your heart and mind into it.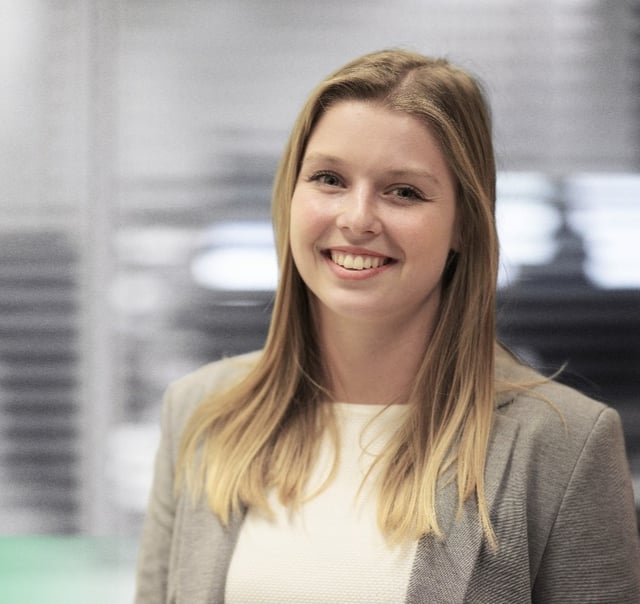 Syntegon is a dynamic company that I associate with cooperation and development. With the PreMaster Program, Syntegon offers a challenging and supportive program in a good learning environment.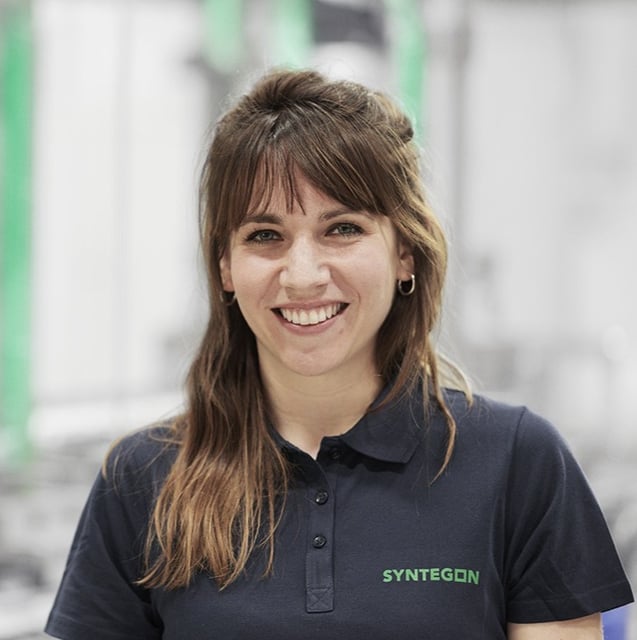 Here, science and practice can be combined in such a way that I can create added value for both my doctoral thesis and the company.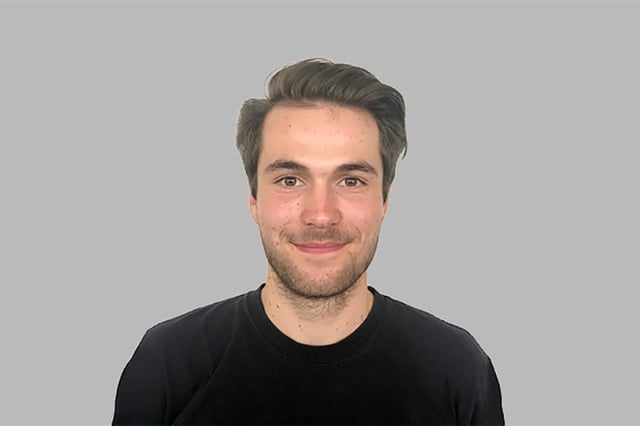 Before I started my apprenticeship, I hoped that it would be very versatile, and that's exactly how it turned out to be.
About us
To learn more about our company, industry sectors, brands and history, consult our company profile.