How we work at Syntegon
Our current working culture has mainly emerged from a bottom-up approach that starts with our employees. We live an open culture in which everyone can have their say, can share their own ideas and initiate change whenever needed. It is our aim to provide the best place to reach everyones full potential.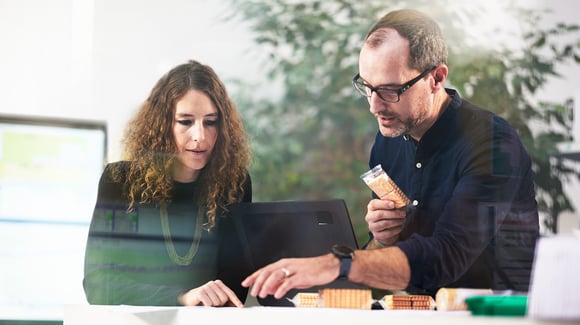 In the course of the independence of the Syntegon Group, a comprehensive cultural change began.

The definition of the core values for the forthcoming company, drawn up by themanagement, was the first step in this cultural process. As a second step, the nature of cooperation and leadership in the company was defined at various hierarchical levels.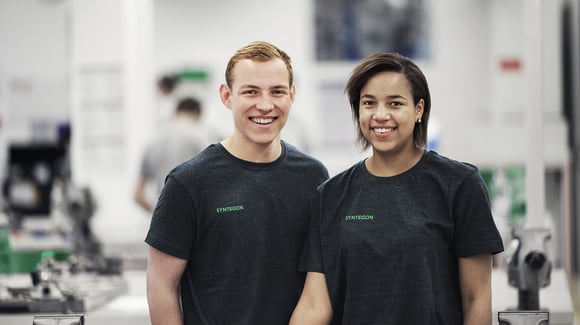 Accompanying this process, a grassroots movement called "NewPA" emerged within the network of former trainees and sparked several initiatives that set the course for a cultural change.
Based on previously defined core values, the cultural development with employees kicked off in January 2019. By October of the same year, more than 50 workshops at 15 sites in 10 countries had followed, with the aim of analyzing our working and leadership culture and defining a new orientation based on the target culture.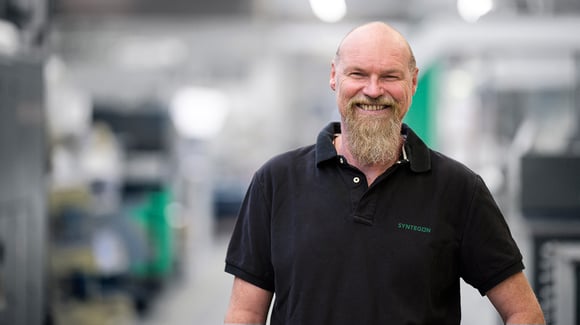 Today we have a culture that no longer focuses solely on reliable and innovative technology, but also on the people who create these innovations and who share our customers' passion for process and packaging technology that delivers better quality of life.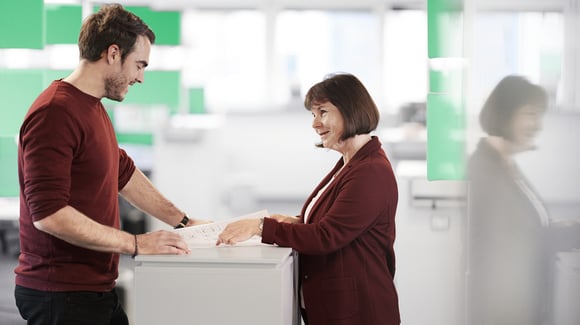 Furthermore, we have elaborated five main goals for achieving our ambition of being the undisputed market leader. Together with the internal networks Culture Ambassadors and Change Agents, we have worked on descriptions for these goals, which provide comprehensive orientation for a successful company. One of these five main goals is especially dedicated to our corporate culture – "best place to reach my full potential." The other objectives are described below.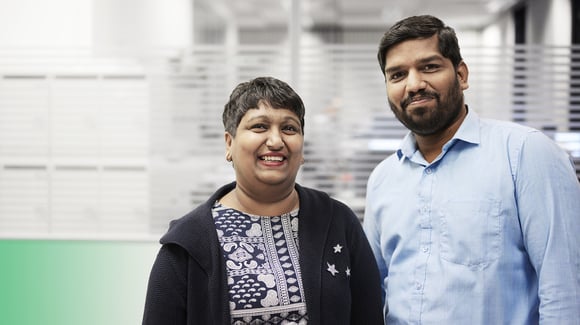 In 2021 as well as in 2022, we were able to determine in our global employee survey that our work has paid off. The results clearly show that team cohesion and cooperation are seen as our strengths. But we also know that cultural change is a marathon, not a sprint, and we are not at the finish line. Accordingly, our interdisciplinary networks and our managers actively support the teams in cross-business, cross-departmental and cross-location cooperation.
Syntegon's working culture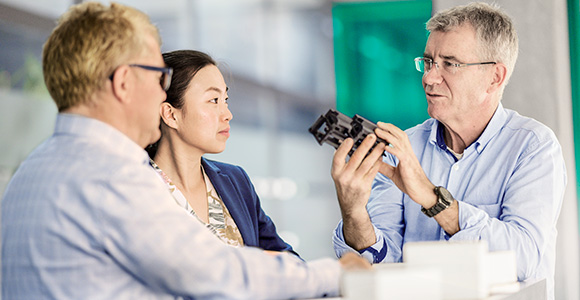 Passion for customers!
Syntegon wants to be our customers' first choice. We listen, offer best solutions and are committed to the long-term success of our customers. We are easy to deal with and go the extra mile to earn and keep the trust of our customers every day. We provide such a good customer experience that they really like to work with us.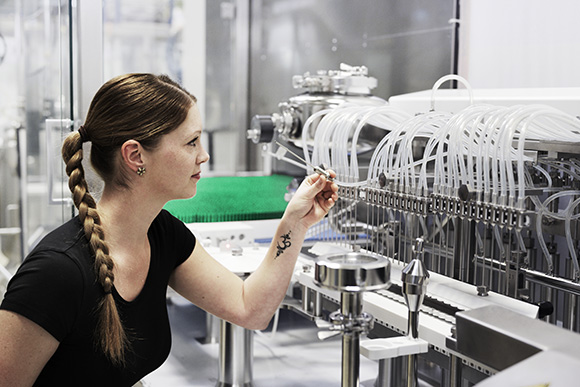 Ownership – it starts with me!
Each of us is responsible for the result of the whole Syntegon. We do not point to others, we do not make excuses. Each of us performs highly in his/her job, we work beyond the boundaries of our individual tasks and consequently always "walk the talk".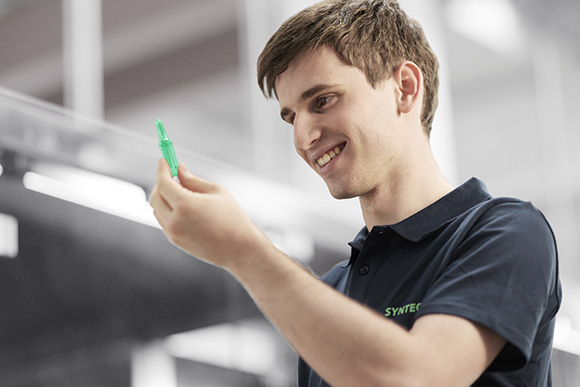 High performance results!
As a high performance team, we aim for benchmark targets. In order to achieve these targets we focus on facts, decide fast and deliver results. We delve deep to understand our markets, customers and solutions, to attain the right conclusions. In everything we do, we always strive for excellence.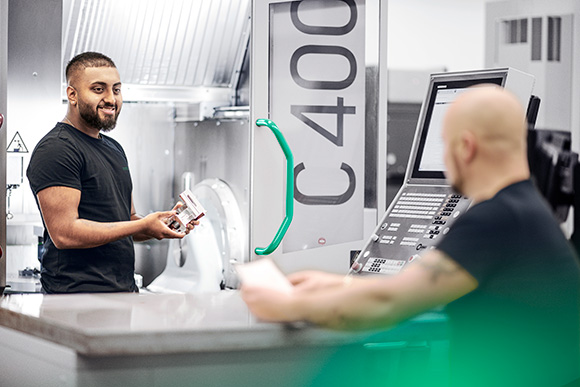 Feel at home @work!
We design a working atmosphere and environment where everybody can feel safe, welcome and inspired. We welcome diversity, creative freedom to act, trust in each other and support others to achieve common targets.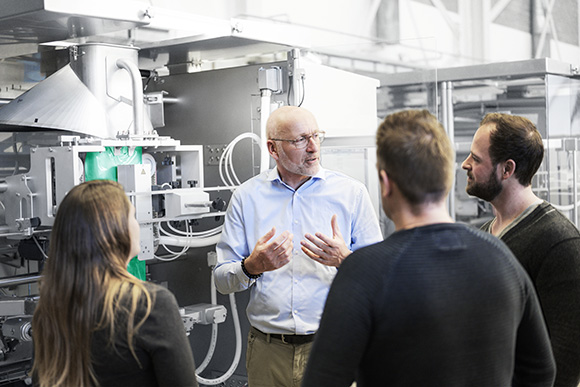 We drive change as one team!
We learn from the past and understand changes in markets and technologies. We act early in pursuit of new opportunities. We at Syntegon are curious, eager to learn, creative and innovative in our products, processes and multicultural understanding. Feedback and data enable us to grow and improve continuously. We shape and share together in collaboration our company Syntegon and celebrate our successes.