Ampack in Koenigsbrunn
Ampack, based in Koenigsbrunn, Germany, is as technology leader for filling and packaging machines for preformed cups and bottles.
The Syntegon company manufactures machines, which fill liquid to viscous products in the hygienic executions clean, ultra-clean and aseptic. Areas of application include dairy products (like yogurt, cottage cheese and pudding), baby food and clinical nutrition as well as dips (e.g. hummus).
Ampack offers full service from a single source: from the initial customer inquiry to the planning and manufacturing process to comprehensive after-sales-services; in other words, throughout the machine's entire life cycle.
The history of Ampack began in 1971 with the "Ingenieurbüro Siegfried Ammann" in Augsburg. In 1973, the company was founded under the name Ampack Ammann and started the production of packaging machines. It has been part of the Syntegon Group since 2012.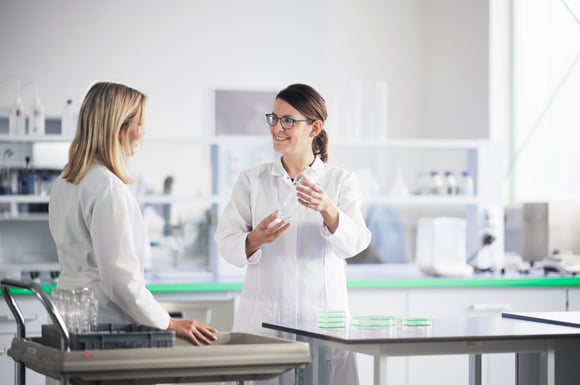 Liquid Food Lab
---
The 5,000 square feet liquid food lab is a key research and development center for the dairy, food, and beverage industries. It offers state-of-the-art equipment for different testing requirements, which are carried out as part of a machine conversion, retrofit or feasibility study.
The microbiological lab is used to assess packaging and machine sterilization, while various test stands in two other rooms replicate the mechanical functions of a large filling line. For example, the safe handling and sealing of packaging as well as the product dosing can be tested. Sustainable alternatives to common packaging materials used for liquid and viscous food are also tested and subsequently implemented in customer machines.
Our customers are also interested in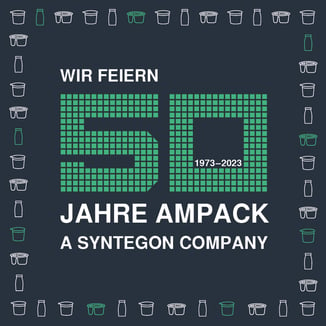 25.08.2023
Wir feiern 50 Jahre Ampack
Mit über 1.700 Maschinen weltweit ist Ampack GmbH Technologieführer für Abfüll- und Verpackungsmaschinen in der Molkerei- und Nahrungsmittelindustrie.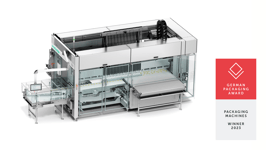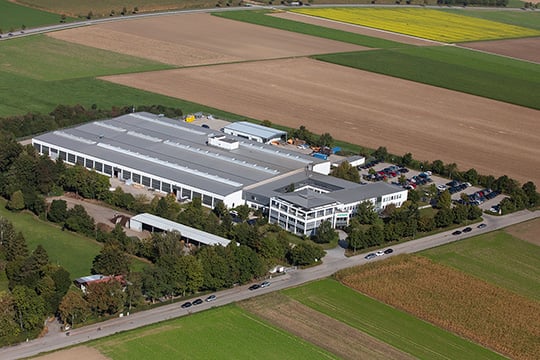 Ampack GmbH
A Syntegon Company
Address:
Lechfeldgraben 7
86343 Königsbrunn
Germany
Phone: +49 8231 6005-0
Fax: +49 8231 6005-11