Relish the crispy crackers! We ensure your customer will enjoy every bite of crispy and tasty crackers by keeping them fresh and safe. Syntegon brings to you the perfect handling- and flow wrapping solution for packaging of crackers!
The packaging solution offered by Syntegon Technology for crackers consists of a distribution system integrated with either:
Pack 201 HS wrappers with vibratory feeders for pile packs – Pack 201 is a mid-speed wrapper which is ideal for applications where flexibility (adjusting as per different counts and sizes of the crackers) and fast changeovers are required. The Pack 201 also provides high sanitation level (arrangements for crumb collection and inclined design to prevent crumbs from accumulating on the machine) for easy cleaning.
OR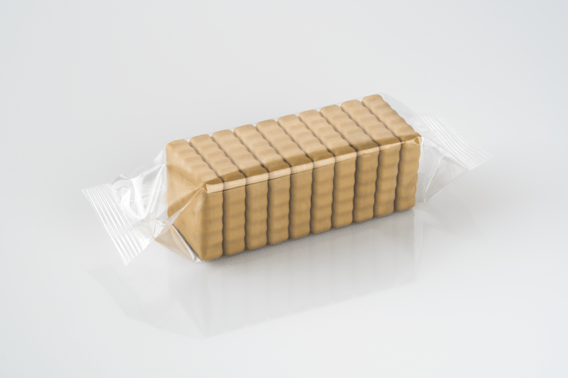 203 ECS wrapper with auto loader for slug packs: SIG 203 E is a mid-speed wrapping solution for slugs. The machine offers high performance, rugged design and higher productivity (up to 600 packs/min). It is easy to operate, clean and maintain. SIG 203 E is highly flexible allowing diverse product distribution, feeding and stacking options.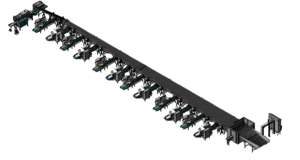 So, if you are looking for efficient, reliable and affordable packaging solution for crackers then contact us at Syntegon Technology. We ensure you a prompt sales and service support for all your packaging needs. Happy packaging!