Striving for Equal Opportunities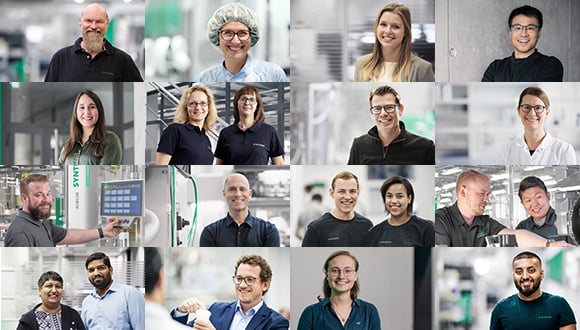 At Syntegon, diversity, equity and inclusion (DE&I) are inseparable from our values: Fairness, Passion, Reliability and Future Orientation.
We strive to create an equitable and non-discriminatory work environment where all voices are heard.
Our passion drives us to initiate change and make a positive impact.
We are reliable in our efforts to break down barriers and create equal opportunities.
Through our future-oriented DE&I initiatives, we are shaping a diverse and inclusive culture that strengthens us as a company and ensures a sustainable future.
We have anchored diversity, equity and inclusion in our corporate strategy and pursue concrete goals.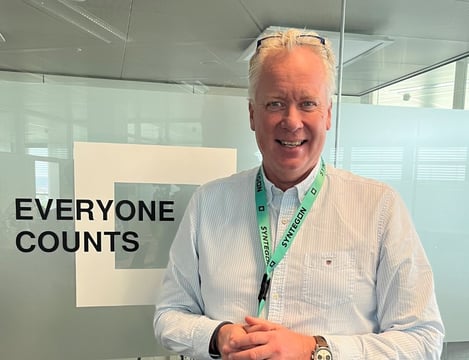 Johan Nilsson, Chief Service Officer
"In our journey, let us recognize that diversity is not merely a box to check or a trendy buzzword. It is a conscious choice that we make, acknowledging the importance of creating a safe and respectful space for every individual to shine. By doing so, we unlock innovation, creativity, and collective growth that brings us forward."

Syntegon's commitment to promoting diversity, equity and inclusion
Signing of the Diversity Charter
As a starting point on our journey toward a more diverse, equitable and inclusive workplace, we have signed the Diversity Charter. This is to demonstrate our support for these important values. This charter is a manifesto for equal opportunity and diversity in the workplace, committing us to creating an open and inclusive corporate culture.
Our DE&I - Measures and initiatives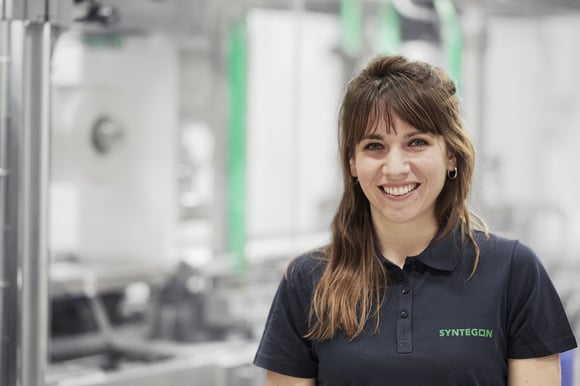 Fair and diverse recruitment and talent acquisition
We are committed to reviewing our recruitment processes and ensuring that we reach diverse applicant pools. We actively encourage the hiring of employees from diverse backgrounds to ensure a broader variety of perspectives and experiences in our company.
We actively encourage women to apply as we strive to increase their representation.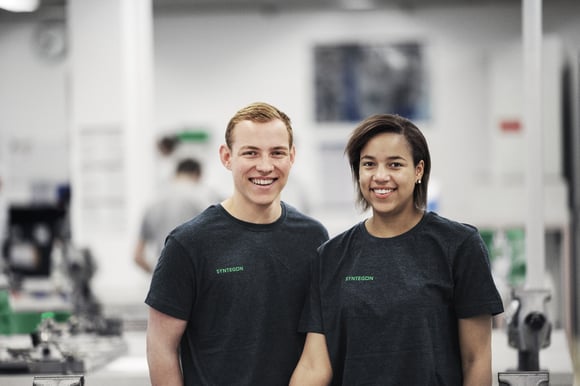 Promote diversity and opportunities for career advancement
We focus on creating a culture of inclusion where everyone has the same opportunities for development. We are committed to promoting career development and advancement opportunities for all employees regardless of gender, ethnicity or other characteristics.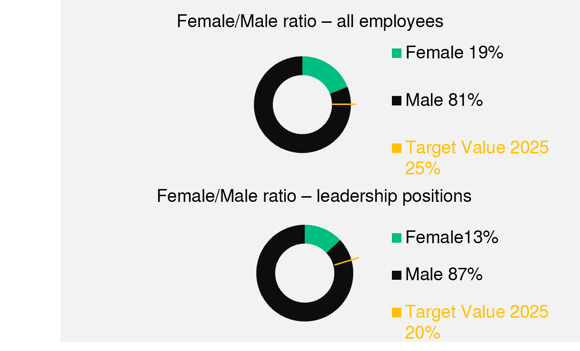 Our DE&I target numbers for 2025
At Syntegon, we are aware that we are only at the beginning of our journey. We are working to create awareness and strengthen our DE&I initiatives. We know that the journey to creating an inclusive culture requires continuous effort. We encourage employees to share their thoughts and ideas to create an inclusive environment together. Our commitment to DE&I includes ongoing improvements to create a valued and respected work environment for all.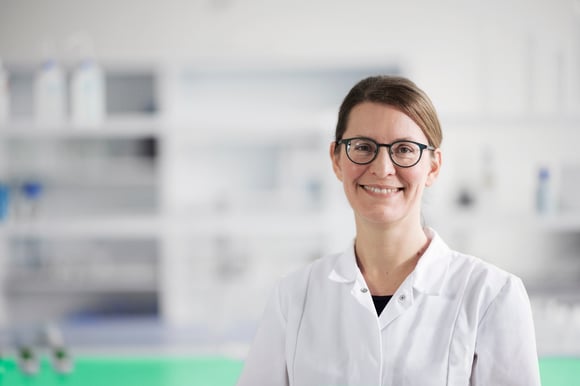 Outlook for further DE&I measures and initiatives
We recognize that there are still many opportunities to create a more diverse, equitable and inclusive workplace at Syntegon. Therefore, we are committed to working on this on an ongoing basis. Our next planned initiatives include:
Open communication about our transparent salary structures to ensure gender-neutral and fair pay
Part-time leadership
Childcare allowance
Internal women's network