Our 80,000 square foot site has 50,000 square feet of assembly and manufacturing, and is home to 130 employees with an average tenure of 16 years! As the North American headquarters for pharma solid and liquid, Minneapolis is full of engineers, customer service, sales, validation, assembly and manufacturing personnel to help throughout the entire equipment lifecycle.
Hans Treschel and Al Larson founded TL Systems in 1970. In 1992 our current building was built, and the Bosch Group acquired TL Systems in 1995. And of course, as of 2020 we are Syntegon! We've had numerous milestones here including, but not limited to, the first isolated filling line in the world was developed (1993), the 200th Capsylon capsule filler sold in North America (2019), and our 17th FLT small batch vial filler for ATMPs was sold (2020).
Our machine shop is open 22 hours a day, four days a week and has full CNC machining capabilities. Along with our assembly team, we can manufacture complete fill-finish solutions from small to large. Our liquid portfolio offers cleaning, sterilizing, filling and closing, barrier technology, closing and packing, and custom solutions. The site also has a test lab for custom fill testing of new formulations or unusual product, filling speed and dosing evaluation, and R&D activities. In this lab you can also see our different filling technologies (time-pressure filling, rolling diaphragm pump, rotary-valve piston pump, peristaltic pump, and mass flow filling). Click here for our pharma liquid teams' contact information.
Our pharma solid group covers all aspects of oral solid dose pharmaceutical and dietary supplement processing: from API manufacturing to the preparation of active ingredient by means of granulation and coating. Finished product capsule filling, tableting and coating are also completely covered by our extensive equipment portfolio. Minneapolis also stocks Capsylon capsule fillers on site for quick delivery time, and often do FATs of those machines on site. Click here for our pharma solid teams' contact information.
Syntegon Technology's comprehensive consulting and services portfolio encompasses the entire life cycle of your products. In North America, we have 30+ Service employees available to help you with the following:
Machine upgrades and modifications
Spare parts
Remote technical support
Field service and embedded engineers
Preventative Maintenance solutions
Training
Digital Services including condition monitoring, event tracking and KPI management
Click here for our Service teams' contact information.

Syntegon Minneapolis also offers high quality documentation and service deliverables, along with excellent project management. Expertise of our subject matter experts helps ensure that a new Syntegon machine is for the intended use. We offer a wide range of fully cGMP compliant CQV strategies, products, tools, and services to help our customers with commissioning, qualification, and validation needs.

Give us a call today and talk with one of our subject matter experts about your next project!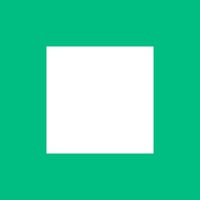 Syntegon Pharma Technology &
Syntegon Technology Services
+1 763-424-4700
8700 Wyoming Ave N
Minneapolis, MN 55445
USA